Wolverine makes some of the most durable work boots out there, but how tough is their return policy?
Wolverine allows for returns, refunds, and exchanges. They also have options for getting your money back if your items were damaged by the factory during production. However, there are a few catches to this process.
Here's what customers should know about the Wolverine refund policy.
What's Wolverine Return Policy?
The Wolverine return policy gives shoppers some options for returning or exchanging their purchases. Here is the basic return policy from the Wolverine brand.
You have 30 days from the day that your items ship to return unworn merchandise to Wolverine for a refund. You will be charged a flat $5 shipping fee for all returns unless you use the provided shipping label that came with your original order. Exchanges are always free, but automatically cancel after 21 days after being initiated by the customer.
If you have received damaged or defective merchandise from Wolverine, you need to call their customer service number to start your return. Wolverine offers returns and other services for people who purchased items that came with factory defects. It's important to note that Wolverine's damaged and defective policy only covers factory defects and does not cover any wear and tear or damage caused by shipping companies or customers.
Wolverine will not refund your shipping costs with one exception. Shipping costs are refunded only in the case of merchandise being returned due to a factory defect.
What Items Can Not Be Returned To The Wolverine Store?
There are a few limitations to the Wolverine return process. While they take most items back, they don't take everything back. Let's find out what items can not be returned to Wolverine.
Wolverine won't accept any returns, refunds, or exchanges for any items that have been worn. They only accept merchandise that has never been used so make sure it's in new condition when you send it back.
Wolverine also needs you to have all of the tags and packaging for your returns. This means that you need to keep the boxes and labels for your return.
You also can only return items within 30 days of them shipping from Wolverine. Items older than 30 days can no longer be sent back.
Can I Return An Item To Wolverine Without The Box Or Original Package?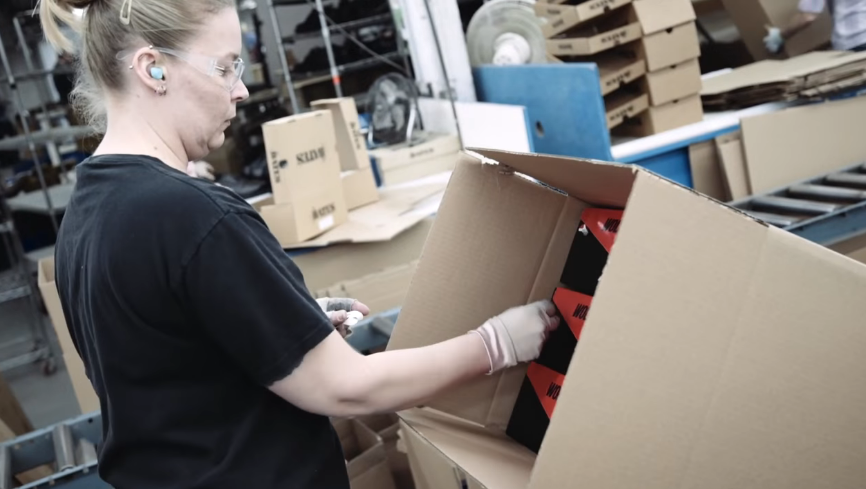 Many brands allow you to return items without parts of the original packaging. This is often useful if you have opened items, removed tags, or lost some of the original packaging. However, Wolverine does not allow any returns without all original packaging.
This means that you're going to want to hang on to the original shoebox, tags, and any other packaging material to get your refund from Wolverine. Missing any pieces of the packaging could result in your refund being denied.
Does Wolverine Accept Returns Without A Receipt?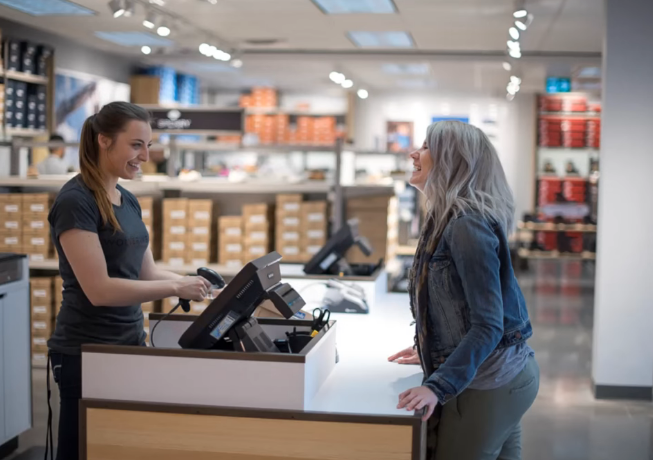 There are a few complicated things to consider when it comes to returning a Wolverine purchase without a receipt. Let's take a look at returns, exchanges, and in-store purchases without a receipt.
Online shoppers will have an advantage when it comes to a return or Wolverine exchange without receipt. Your Wolverine store account will have an order number that will work as a receipt for your return. You should also have an email or two from Wolverine that has your order info which can also be used for returns.
Exchanges for online orders are very similar. You have the option of using your Wolverine account or the order information from your confirmation email to start your exchange process.
Doing returns and exchanges of Wolverine boots to a physical store will be slightly more complicated. Wolverine does not operate physical stores, but rather has third-party retailers sell their products. This means you will need to follow the return policy of the third-party store rather than the policy from Wolverine itself.
Does Wolverine Offer Full Refunds?
Wolverine offers full refunds for all purchases with a few exceptions. Your shipping costs will not be refunded by Wolverine unless the item is being returned for having a factory defect or damage. You will also have to pay for return shipping unless you save and use the return shipping label that comes with your order from Wolverine.
How Long Do You Have To Return An Item To Wolverine?
Wolverine has one blanket policy for making your returns. You have 30 days from the day your order ships from Wolverine to start your return, exchange, or call customer service about a manufacturing defect. After 30 days, there are no longer any options for returns or exchanging from Wolverine.
This means that Wolverine customers need to plan ahead for making the most of their returns from Wolverine. You should be ready to make sure your new boots fit well and are what you want as you will have only a few weeks to make a decision about your return or exchange.
The first thing you should do is to inspect your boots for any factory defects. This will help you make a determination about returning your boots in that 30-day window.
How Long Do Wolverine Refunds Take?
Wolverine has a long processing time for returns. It will take them up to 2 weeks to process your return and refund. This return is often completed much faster than a full 2 weeks, but it does take longer for Wolverine to handle refunds than other brands. Wolverine also takes longer for damaged and defective merchandise.
This also does not account for how long it takes your payment processor to handle the refund. They will take a few days to add the funds back to your account. All in all, you can expect this return to take 2 weeks plus a few days to get your money back.
Can You Return An Online Purchase To The Store?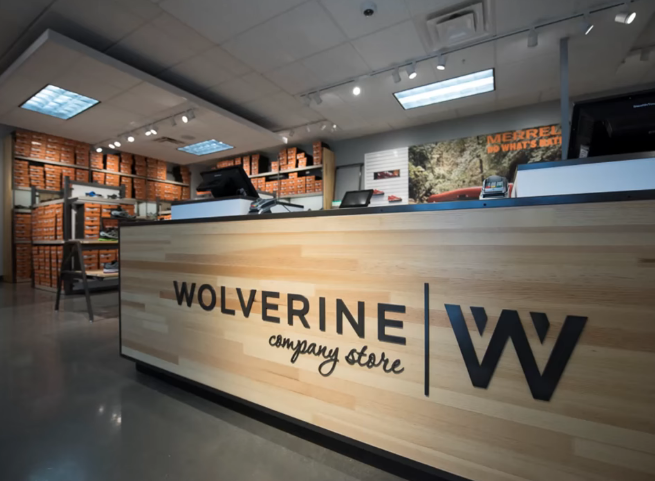 Wolverine does not focus on having physical storefronts. Their business is either entirely online or using third-party retailers to sell their boots. This means that there is no store for you to take your boots back to.
However, if you purchase your Wolverine boots from one of those retailers, you'll be able to make an in-store return using that retailer's return policy.
What's Wolverine Customer Service Phone Number?
You've got a few options for getting in touch with Wolverine. They have a Wolverine.com customer support location and a Wolverine customer support phone number. Keep in mind that you will need to call Wolverine during business hours to get in touch with customer support.
Phone
Location
1-866-699-7369
Monday - Friday 8am - 9pm ET
Saturday – Sunday 9am – 6pm ET
Wolverine.com Customer Service
1400 Industries Road
Richmond, IN 47374
Does Wolverine Offer Chat Support?
There is a Wolverine customer support chat that you can use to get help with your returns. This chat is open for about 11 hours every day which gives you plenty of time to get in touch with a representative from Wolverine.

Weekdays: 8am to 9pm (EST)
Weekends: 9am to 6pm (EST)
How To Return A Wolverine Item (Step-By-Step Instructions)
Wolverine has a straightforward refund policy. You'll be able to follow these steps to return any products to Wolverine. Let's get started.
Wolverine Returns
Here's how you can return anything to Wolverine without having to worry.
Gather the items you want to return and make sure you have all original packaging and tags
Make sure it is less than 30 days from when your items shipped from Wolverine
Head over to the Wolverine return page and you can print a return PDF that you will need to print
The PDF has your return shipping label and return slip. Wolverine will charge you $5 for the return shipping
Securely package your items
Send them back to Wolverine and wait up to 2 weeks for the return to complete
Wolverine Exchanges
Exchanges are a little more complicated. You'll need to head to this Wolverine exchange web page to start your exchange. You'll be able to complete your exchange by working with customer service.
Wolverine allows you to exchange purchases if they don't fit or for any other reason. As long as the merchandise is in "unworn" condition, and you still have the original packaging, you can make an exchange. Exchanges do not have return shipping fees.
Wolverine Damaged or Defective Returns
Wolverine lets you return or exchange items that came with damage or defects from the factory. These refunds only work for damage caused by the production of the boots and not any damage from use or wear.
You'll first need to head over to the Wolverine damage and defective form web page to fill out a form that can help you with this return. Remember, you need to include pics of the factory damage to your boots or other items.
Wolverine will then reach out to you about your case. You will be able to return your boots, but Wolverine will need to inspect them to ensure they are actually factory damaged.
After the inspection, standard refund times apply.
How Do I Check My Wolverine Order Status?
You have a few options for how you can check Wolverine order status.
The first thing you can do is head over to the Wolverine order status page and use your email and order number to look up your purchase. This will have up-to-date information about your return.
You can also use your Wolverine customer account to check your return status. This keeps a record of all of your transactions with Wolverine and will cover these refunds.
You can also call customer support, send Wolverine and email, or use the online chat option to talk with a Wolverine representative. This lets you get a quick answer about your return, but you might have to wait in line to hear back from customer service.
Conclusion
Wolverine has a very basic return policy. You don't get much leeway with this company when it comes to getting your money back or even exchanges. For a company that takes pride in tough work boots, their return policy feels a little flimsy—especially when compared with similar brands.
We give the Wolverine return policy a 5 out of 10 score. This 5/10 is based on the narrow return window, strict rules for return item condition, and being charged a return shipping fee in all cases except returns.