Neiman Marcus Return Policy
Due to the high-end nature of their products, Neiman Marcus' return policy is pretty strict. While it is possible to return or exchange Neiman Marcus merchandise within 30 days of purchase, the item should be so pristine that it could realistically be put right back on the rack or shelf.
Neiman Marcus isn't the sort of store where you're able to buy an item, wear it once, and expect a full return. In order to retain any hope of a full refund, the item in question needs to be "salable." What exactly does that mean? Basically, it should be in the same condition as it was when you bought it.
Clothing items should still have all their original tag and be unworn/undamaged in any way. Any other items should still be in their original packaging and look brand new. Not sure whether your item qualifies? It's always worth a shot at taking it to the store to find out, but just be aware that Neiman Marcus reserves the right to decide whether or not an item still qualifies as salable.
On a more optimistic note, Neiman Marcus does offer price protection for up to 10 days of purchase. If you buy something for full price, only to see it offered at a discount within the 10 day period, you can always request a price adjustment for the difference.
If you do plan to make a purchase at Neiman Marcus, it's highly advised that you first create a free Neiman Marcus account online or in store. This will serve as an easy way to track your order history and provide proof of purchase for any items you may wish to return or exchange.
Does Neiman Marcus offer full refunds?
Yes, as long as the item is returned within 30 days and in the same condition as when you first purchased it. All items must be unworn, undamaged, and returned with any original packaging.
Can I Return a Neiman Marcus Item Without The Box Or Original Package?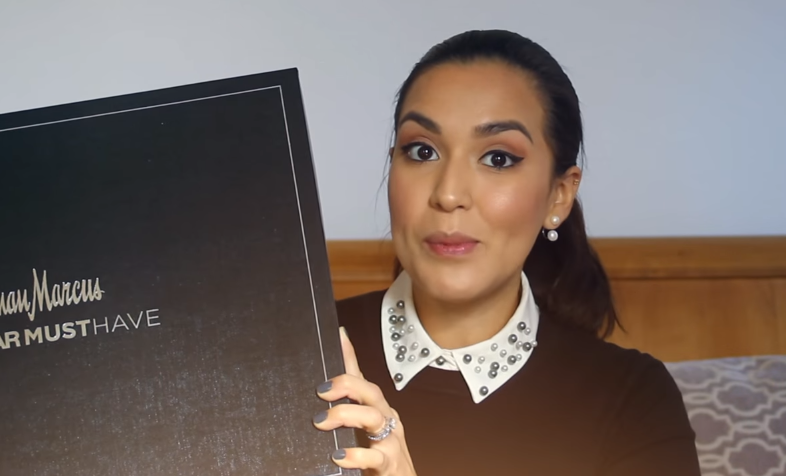 If the merchandise in question has been worn, damaged, or is no longer in the original packaging, then you may be out of luck. Clothing should still have the original tags, so make certain you try everything on before removing them.
If your item does not meet these standards, it may be worth contacting customer service or visiting a Neiman Marcus store in order to verify whether or not you have any options. While there are no guarantees that you'll be able to qualify for a return or exchange, it never hurts to ask, especially if you are a regular customer and don't make returns or exchanges often.
How long do you have to return an Item to Neiman Marcus?
In-Store
Neiman Marcus will accept returns for any items you purchased in one of their stores for up to 30 days from the date on your receipt.
Mail Orders
If the product was delivered by mail, then free returns are accepted within 15 days of delivery.
Gift Returns
Neiman Marcus is not very transparent about whether there is a time limit for returning items you may have received as a gift. In this instance, you will likely need to contact customer assistance for further guidance.
Does Neiman Marcus accept returns without a receipt?
The upside of Neiman Marcus' policy that all items be returned in their original packaging, complete with tags, is that it's an easy way to prove that you did indeed purchase them from Neiman Marcus.
As long as your item is in its original condition, complete with tags and/or original packaging, you may still be able to return it or qualify for a Neiman Marcus exchange without receipt. It's highly advisable to register for a free Neiman Marcus account which will provide easy access to your order history and information.
Alternately, you may be able to provide proof of purchase through your credit or debit card company. This may serve as an alternative to your receipt.
You may also be able to locate proof of your purchase if you are a member of Neiman Marcus' rewards program. If all else fails, contact customer service to see about the possibility of processing the return as a gift item.
If you are returning a gift item and know your order number, you can begin the process online, where you'll be provided with a printable return slip.
How long do Neiman Marcus refunds take?
Neiman Marcus advises allowing anywhere from 10 to 14 business days to process returns. Any refunds will be credited to the original form of payment used to purchase the item.
Can you return an online purchase to the store?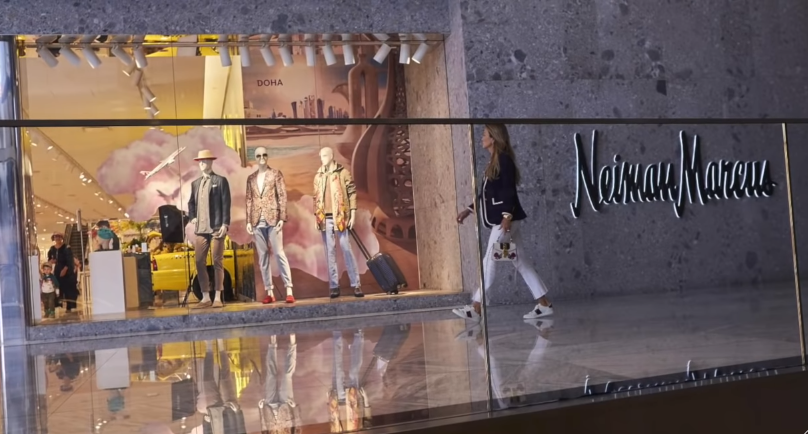 Yes, Neiman Marcus will accept eligible returns for online orders within 30 days of the delivery date. Bring the eligible item to any Neiman Marcus store along with your receipt and/or return slip, which you can create and printout online, using your order number.
What is the Neiman Marcus customer service phone number?
The Neiman Marcus customer service phone is 1.888.888.4757 and is available 7 days a week from 6 am to midnight CT. There's also an automated credit service line available at 1.800.685.6695 for things like account information, change of address, etc. You can also text Neiman Marcus for customer service assistance anytime at 972.476.1801.
Does Neiman Marcus offer chat support?
If you prefer to contact customer service via chat, you can do so by clicking on the "live chat" button on the Neiman Marcus contact page.
How to return a Neiman Marcus item
Customers can return items to Neiman Marcus either in-store or through the mail.
In-Store
You can always return an item to any sales associate, whether you purchased it online or in person.
Ensure that the item meets Neiman Marcus' strict return guidelines. It should still be in the same condition it was when you purchased it, complete with all the original tags and packaging. Your item should also be returned within 30 days of the original purchase.
Make sure that you still have the receipt if you purchased the item in store. If you made the purchase online, then create a return slip using your order number.
Locate the nearest Neiman Marcus location.
Take the item to any customer service associate and they'll be able to credit a refund to the payment source you used to make your purchase.
By Mail
Neiman Marcus also accepts returns by mail for both online and in-store purchases. If you want to return an item you purchased in-store, then you should mail it back to the store where you purchased it. Otherwise, use the address provided below.
Click here to start your return with your order number within 15 days of the date your purchase was delivered. While you can still return an item after the 15-day delivery window, you'll be charged a $9.95 return fee. The same return fee will also apply to clearance items or items marked as "Return Fees Apply."
If you aren't able to create a return slip because you can't find your order number, then reach out to 1-888-888-4757 for assistance.
Make sure to include a copy of your sales receipt and/or return slip. It's always your best bet to insure any packages you plan to return by mail just in case there are any issues.
Be aware that certain cosmetics items, such as alcohol-based products or those in pressurized containers, may only be legal to ship using ground-only options.
Ship your item to: Sales Division, 123 Customer Way, Irving, TX 75039.
Gift Returns
While gift returns work similarly to regular returns, there are a few differences. The most important thing to keep in mind is that Neiman Marcus issues Merchandise Credit Gift Cards rather than refunds on gift items. The only exception is if your gift is valued at over $2,000.00, in which case federal law requires that you be issued a check for the item's value instead.
Otherwise, use this link to create a gift return slip if you know your order number and follow the above steps to return the item either in-store or through the mail. If you do not have a gift receipt or know your item's order number, then you'll want to reach out to 1-888-888-4757 for assistance.
How to check Neiman Marcus order status
Head to this page in order to track your Neiman Marcus order status or shipping status. Simply enter your order number, along with your email address or phone number, and select "track order."
What items can not be returned to Neiman Marcus?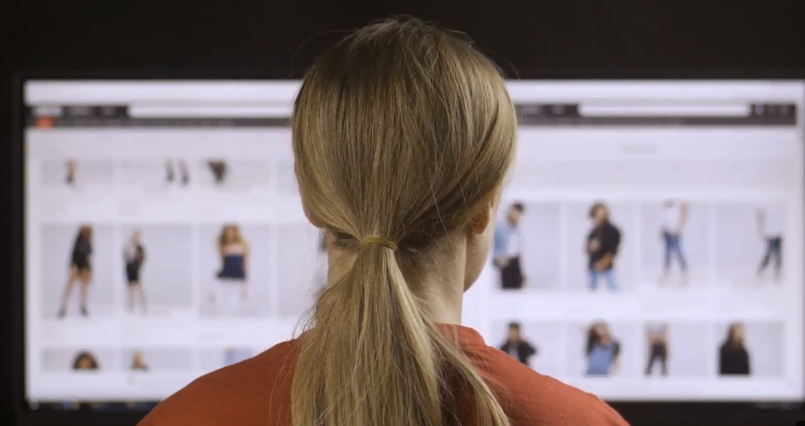 Neiman Marcus does not offer returns on any items that have been altered, on special orders, personalized or monographed items, perishable items, "final sale" items, or cloth face mask coverings. They are also unable to process returns from their subsidiary stores, such as Bergdorf Goodman, Last Call, or Horchow stores.
How to find deals at Neiman Marcus
While Neiman Marcus tends to be a pretty pricey place to shop, it's also possible to find amazing deals from time to time. Be sure to check out the store's sales page, where you'll find designer clothing and accessories offered for up to 50% off.
Additionally, you can download the Neiman Marcus app and/or enjoy a discount on your first purchase by signing up for the free Neiman Marcus newsletter using the signup box at the bottom of the page.
Neiman Marcus also offers an additional rewards program called InCircle for Neiman Marcus or Bergdorf Goodman credit card holders. If you are a frequent Neiman Marcus shopper, then the program is definitely worth checking out. Every InCircle member enjoys perks like the ability to earn bonus points, access to certain shopping events, and exclusive publications.
Additional benefits are unlocked as you ascend to different "tiers" based on how much you've spent on your qualifying card. These include things like free 2-day shipping, perks cards, an InCircle concierge, and more.
Final Score
We give Neiman Marcus a return policy score of 5 based mostly on how strict it is when it comes to returning items in pristine condition. In all fairness, it's pretty easy to understand why a luxury retailer would impose a return policy with such high standards. Due to their reputation as a high-end retailer, Neiman Marcus is unable to recoup their losses by offering damaged or used items for resale.
That said, they do understand that occasionally mishaps do happen, which is why they make it fairly easy to return items to customers who realize that they aren't going to work out relatively quickly after making a purchase. In order to be on the safe side, it's always best to try on any clothing items you plan to buy in store before checking out or keep a thorough record of your transaction if you plan to buy online.