The information we'll provide here will fill you in on the return policy for items purchased directly through Sperry. Be aware that if you do make your purchase through a third-party retailer, then that store's return policy will likely override the information you find here.
What is the Sperry Return Policy?
Sperry accepts returns and exchanges for unworn merchandise within 30 days of shipping. If you choose to return your product, Sperry will deduct $5.00 from your refund to cover the cost of return shipping. If you just need to make an exchange, however, then Sperry will provide you with a free return shipping label with no impact on the amount of your refund.
The biggest exception to this policy is that, due to their nature, Sperry is not about to offer returns or exchanges on any customized orders.
If your product appears to be defective when it arrives, then you can fill out a defective product form on the Sperry website.
Does Sperry accept returns without a receipt?
It may be possible to request a return or Sperry exchange without receipt, but you will need some form of proof of purchase. If you placed your order through your free Sperry.com account, then you should be able to find all the information you need in your order history.
Even if you placed an online order as a guest, you can still begin a return or exchange with your order number and zip code. Not sure what your order number is?
It's likely that you'll be able to find it either in the order confirmation email that Sperry sent you or on the invoice that was included in your package. It's also possible to return or exchange a gift order as long as you have access to the order number.
If you are returning an item to a physical Sperry store, then your email confirmation will work if you don't still have your receipt. If you made your purchase from a third-party retail store, then their return policies will likely override those of Sperry's.
Can I return an item to Sperry without the box?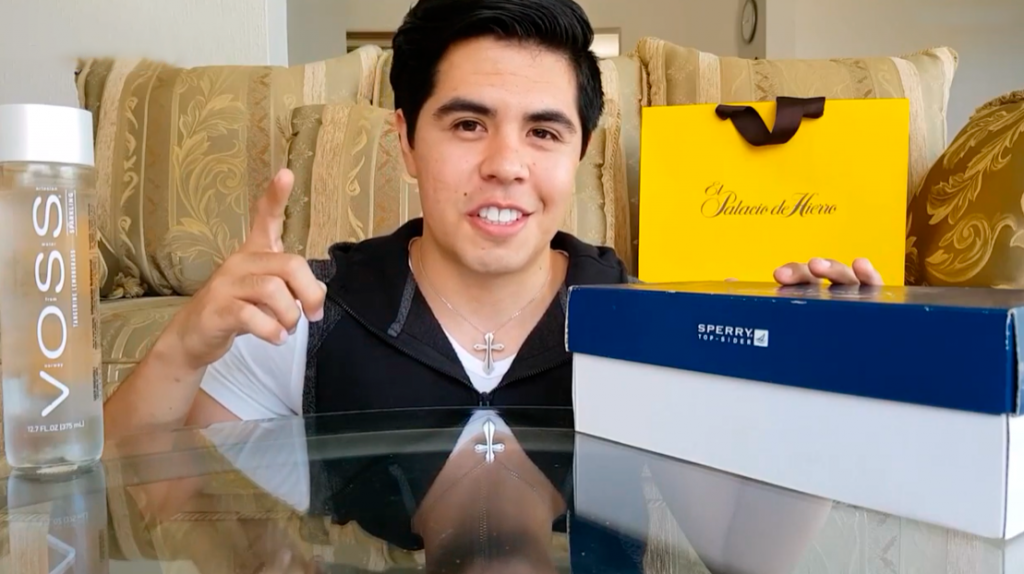 Sperry does ask that all items be returned in their original boxes. Given that your returns must still be in their original condition to qualify for a refund or exchange, it's recommended that you hang on to the box your order arrives in until you're certain that you're satisfied with your purchase. If you find yourself unable to locate the box your shoes were shipped to you in, then reach out to Sperry's customer service for further guidance.
How long do you have to return an item to Sperry?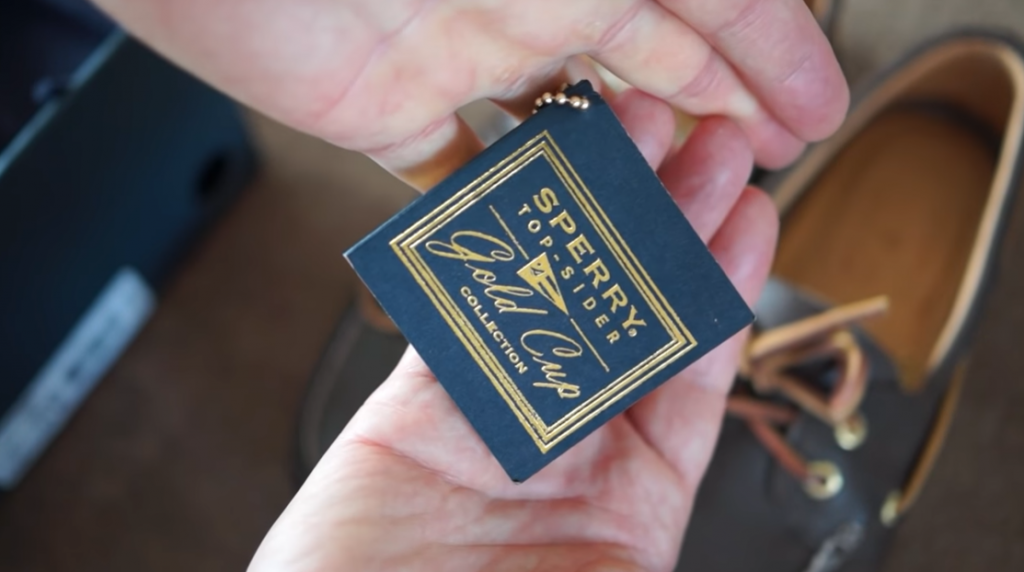 Sperry accepts returns for all unworn merchandise for up to 30 days after it has been shipped.
Does Sperry offer full refunds?
They do offer full refunds on all unworn merchandise within 30 days. The only thing to keep in mind is that if you are returning your item through the mail, then a $5.00 charge will be deducted from the total amount of your refund.
Exchanges are always free, however, even if you do have to ship your purchase back by mail. Sperry will provide you with a free return shipping label, but you'll need to make sure you have a printer in order to print it out. If you don't have a printer or are currently too low on ink to print out the label, then Sperry advises reaching out to their customer support staff for assistance.
How long do Sperry refunds take?
Sperry advises allowing up to two weeks for your return to be processed. Your refund credit will be issued to the same card you originally used to make the payment, usually within two billing cycles. If you paid with a Sperry gift card, then a new gift card will be loaded with the amount of your refund and sent to the shipping address you used to make your purchase.
Can I return an online purchase to the store?
Almost all Sperry items that you purchased online can be returned to any Sperry specialty retail store, with the exception of Sperry kids merchandise. Just make sure that your items are unworn, in the original box, and returned within 30 days.
If you choose to make your return in person, then you'll need to bring your email order confirmation as well as the original form of payment you used to make your purchase. If there is a physical Sperry's store nearby, this may end up being your cheapest and quickest option.
How to return a Sperry item (Step By Step)
Sperry accepts returns for online orders both in their physical store locations and via mail.
By Mail
Make sure that your Sperry item is in an unworn, original condition in order to qualify for a refund within 30 days of purchase.
Locate your order number, either on the invoice that was shipped to you along with your order or through the order confirmation email you received from Sperry.
Navigate to Sperry's return page and enter your order number and zip code to begin the return process.
Specify whether you want to return or exchange your purchase. Sperry will provide you with an order return slip that you can attach to your package in order to mail it back. Note that a $5.00 return shipping fee will be deducted from your refund in the case of returns, but that exchanges can be shipped back for free.
Make sure that you hang onto any return or exchange documentation until your order is processed.
When your return has been successfully processed, you will receive a confirmation email from Sperry. The credit should appear on your original form of payment within two billing cycles.
In-Store
You can also return most items purchased on Sperry.com to a physical Sperry retail location. Note that this only applies to actual Sperry stores and not third-party retailers such as Macy's, Nordstrom, Journey's, etc, unless you made your purchase through that particular store's website.
Make sure that your Sperry item is in an unworn, original condition in order to qualify for a refund within 30 days of purchase. Additionally, note that Sperry kids merchandise can only be returned through the mail.
Locate your original email confirmation form. Bring it, along with your merchandise and original form of payment, to a Sperry's retail location.
Ask any customer service representative for help and they will be able to process your refund to your original method of payment.
What is the Sperry customer service phone number?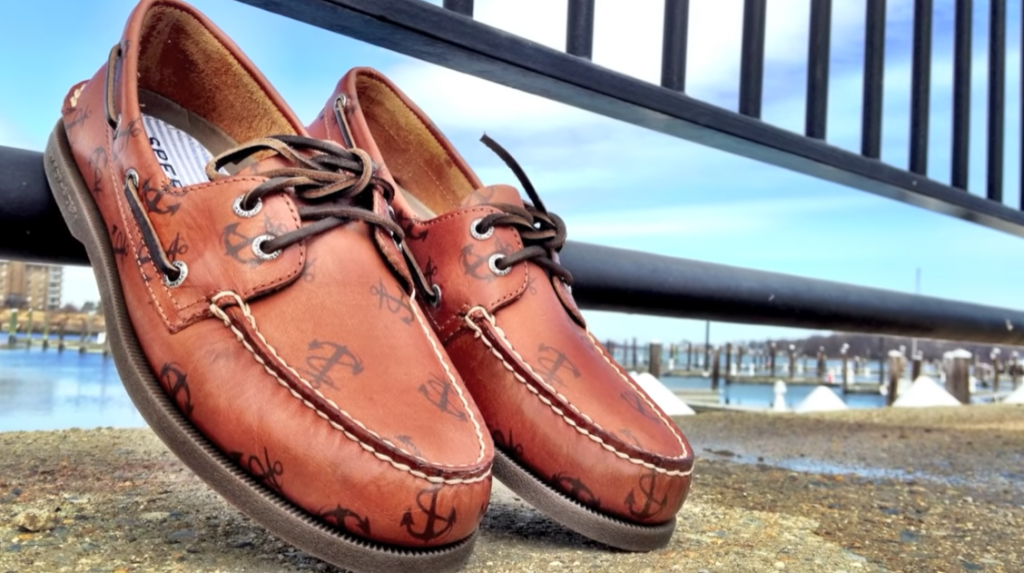 The Sperry customer service phone number is (800) 247-6575 and can be reached Monday-Friday from 8 am-9 pm ET and on Saturday-Sunday from 9 am-6 pm ET.
Does Sperry offer chat support?
Yes, Sperry does offer chat support from Monday-Friday, from 8 am-9 pm ET and on Saturday-Sunday, from 9 am-6 pm ET. In order to speak to a Sperry representative via chat, visit the company's Contact Page and click on the live chat option.
Sperry also has a thorough FAQ section where you may be able to find the answer to your questions.
How to check Sperry order status
The easiest way to stay on top of your Sperry order status is to create a free account on Sperry.com. When you place orders through your account, you'll be able to track their order status, as well as enjoy a faster checkout by saving your address and preferred methods of payment. You'll also be able to create a wishlist, which you can then share with family or friends.
If you checked out as a guest or through someone else's account, you can still easily track your order by entering your order number, billing zip code, and last name or email address in Sperry's order tracker.
What items can not be returned to Sperry?
Customized orders are the only items from Sperry that do not qualify for return or exchange. Otherwise, Sperry will accept pretty much anything that qualifies under their return policy. The two biggest factors to keep in mind are that all items must be returned or exchanged within 30 days and in unworn condition.
In other words, your product should still be brand new and ready to put right back on the shelf for resale. The only exception would be if you received a product with a design or manufacturing defect. This does not apply to things like wear and tear, improper fit, or to any used items you purchased from a second-hand retailer.
Sperry's return policy score
Overall, we'd give Sperry a return policy score of 7/10. While it is nice that Sperry provides free return shipping for exchanges, many competing online shoe retailers now also offer free shipping for unworn item returns. The reasoning for this may be due to the fact that Sperry shoes are sold fairly widely in retail stores, which makes it easier for customers to try them on and find the correct fit before placing their orders.
It's also nice that Sperry offers in-store returns for online items, though there are only a handful of physical Sperry specialty stores scattered across the United States.
Even though Sperry is pretty insistent that any return or exchange items be in their original, unworn condition, this is fairly standard among online shoe retailers. Given the nature of such products, it's understandable that the company would want to ensure that returned items can still be offered for resale.