Finding a bra that fits right has always felt like an impossible task. Finding a bra that fits great and looks great is even harder. ThirdLove has stepped in to offer more flexible sizing on bras that still look fantastic.
ThirdLove offers a flexible return policy and a "try before you buy" program, but what should you know about the fine print when it comes to these returns?
What's ThirdLove Return Policy?
The basic return policy for ThirdLove is going to be similar to a lot of other lingerie retailers. However, ThirdLove does have a more generous return policy than most. Let's take a look at the specifics.
ThirdLove offers you 60 days to return or exchange your products. Underwear must be in new, unworn condition and come with all original packaging and tags and be sealed in its original polybag.
Other items from ThirdLove must have their original tags and be in an unworn condition. The 60-day return policy applies to everything on the ThirdLove site except for items covered by their "try before you buy" program.
The "try before you buy" program allows you to get a bra from ThirdLove for just a small shipping fee. You'll have 10 days to try on the bra before being charged. After 10 days, ThirdLove will charge you the full price of the bra unless you have returned it.
All bras return to ThirdLove through the "try before you buy" program are then donated to women in need.
Can I Return An Item To ThirdLove Without The Box Or Original Package?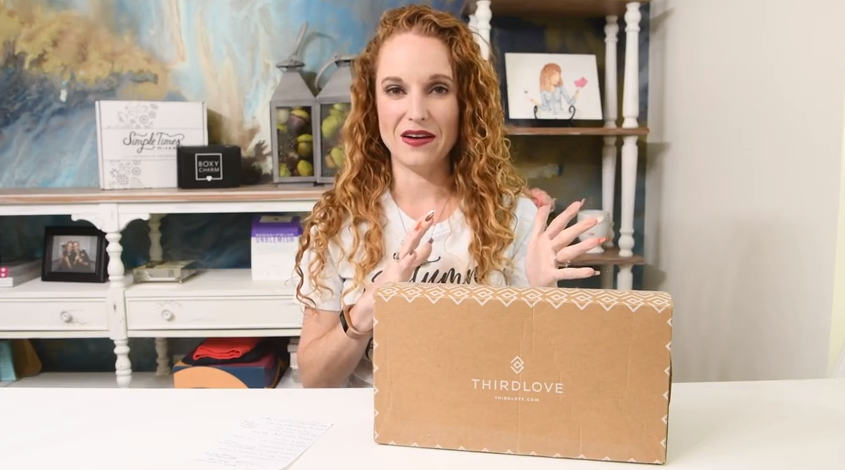 Every item you return to ThirdLove is required to have its original packaging as well as original tags. You will not be able to complete a return to ThirdLove if your items are missing tags, packaging, or stickers that came with your products. Certain products, like lingerie from ThirdLove, still need to be sealed in their original polybag, or they cannot be returned.
The best thing you can do to ensure a good experience with your ThirdLove return is to keep all of the tags and stickers on your merchandise while you're trying it on.
If you purchase a bra through their "try before you buy" program, make sure to keep the tags on before you commit to the purchase and the 10-day trial window.
How Long Do I Have to Return an Item to ThirdLove ?
There are two different return windows when it comes to shopping with ThirdLove. It's all going to depend on how you purchased your products from this retailer. So, how long do you have to return an item to ThirdLove?
All of the normal purchases through ThirdLove are covered by their 60-day return window. You have 60 days to determine if you want to keep your products, exchange them for different sizes or colors, or return them for your money back. Even though you have 60 days, all products need to be returned in unworn condition with all of their original packaging and tags.
ThirdLove also has a "try before you buy" program. This allows you to try their bras using only flat shipping cost. You'll have ten days to decide if you want to return the bra or not. After 10 days, you'll be charged for the purchase.
Does ThirdLove Accept Returns Without a Receipt?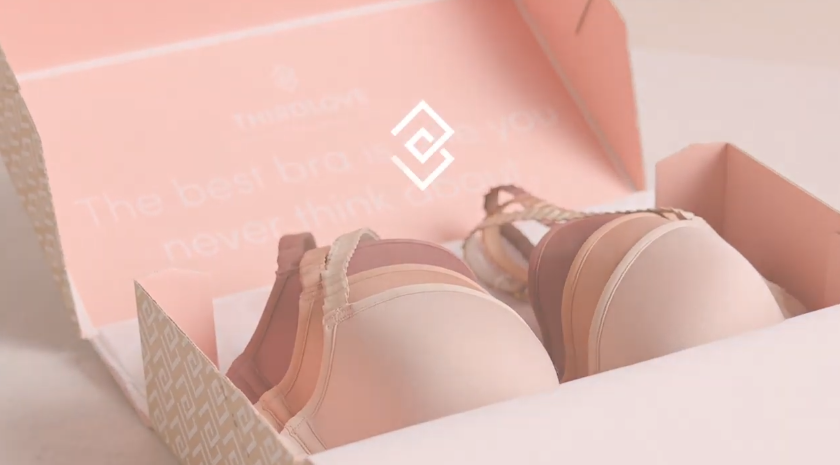 You need to have your receipt in order to make a return to ThirdLove. The good news is, this is an online retailer and every order placed will come with its own order number. You can also log into your ThirdLove customer account in order to make sure that you have the order number for the products you're returning.
ThirdLove does operate a few physical stores across the country. You can try to return items at the physical store, but it's going to be at the discretion of the manager or customer service representative at the store. ThirdLove does not have an official policy about accepting online purchase returns at their physical stores.
You might have better luck with a ThirdLove exchange without receipt in their physical stores than you would online.
Does ThirdLove Offer Full Refunds?
ThirdLove offers full refunds for the cost of their merchandise. However, this retailer does not refund shipping costs. This means that your refund will be the dollar value of your purchase minus any shipping charges you recruit along the way.
How Long Do ThirdLove Refunds Take?
ThirdLove has a longer refund time than most retailers. Their online refund page states that ThirdLove can take anywhere from 10 to 20 days to process your refund after they receive the items at their warehouse. This means it could be over a month before you get your money back depending on how long shipping times take.
You should also keep in mind that credit card companies and other payment processors have their own refund processing times. This is typically only a few days to a week, but it will add some additional time for your return.
Can You Return An Online Purchase To The Store?
ThirdLove recently reopened several of their stores across the country. These are Boutique pop-up shops that sell ThirdLove bras in person. ThirdLove does not have a stated policy about whether or not they accept online returns in their physical stores.
This means that your return is going to be at the discretion of the manager or customer service team at your local ThirdLove store. You could always give them a call ahead of time to see if they're willing to facilitate your return in person.
What's ThirdLove Customer Service Phone Number?
ThirdLove takes a very Millennial approach to customer service. They do not have a traditional customer service phone number, but you can text their customer service line for text-based support. This is the number that you can text to get in touch with a ThirdLove customer service representative: (415) 692-0089.
Does ThirdLove Offer Chat Support ?
ThirdLove offers both email and chat support for all of your customer service needs. Whether you're looking for help with sizing or a return, you can use the chat support to get help with your ThirdLove purchase. You can find both their email and the chat support on the ThirdLove contact webpage.
How To Return A ThirdLove Item (Step-By-Step Instructions)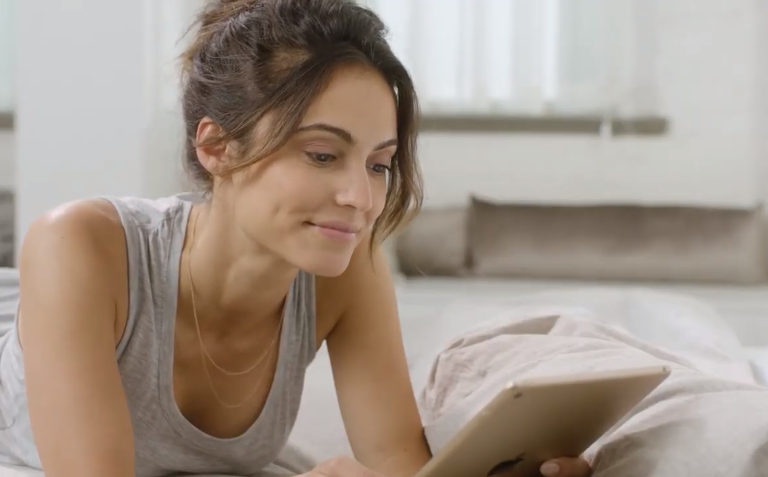 All returns with ThirdLove start with an easy process. You'll just have to head to the ThirdLove return page and enter in your information. Let's walk through a return step by step so that you can get your money back from ThirdLove.
Get your order number ready
Gather the items you want to return including all the original tags and packaging
Head to the ThirdLove return page
Follow the prompts on the return page to decide whether you're looking to return your product, get store credit, or do an exchange
You'll also have an option to return "try before you buy" products
You'll get a return label after completing the prompts on the return page
Securely package your ThirdLove items and send them off to the retailer
You should get your money back in 10 to 20 days
How Do I Check My ThirdLove Order Status?
You'll be able to check ThirdLove order status by logging into your ThirdLove account. You'll have the option to make an account before you make a purchase or after you've made a purchase. All of your past orders are going to show up on your ThirdLove account.
What Items Can Not Be Returned To ThirdLove?
ThirdLove accepts returns on all of the merchandise that they sell. However, there are some exceptions for products that they will not take back.
ThirdLove does not accept any returns after the 60-day return period has passed. If you had your products for more than 60 days, it is unlikely that ThirdLove will accept a return or exchange for your goods.
ThirdLove also does not accept returns for products that are in use condition or no longer have the original tags and packaging. This means that you're going to need to keep all of your tags, stickers, and packaging until you're ready to keep the purchase or make a return.
Underwear must be sealed in its original polybag in order to be returned to ThirdLove.
Conclusion
We're going to have to give the ThirdLove return policy and 4.5 out of 5 score. ThirdLove has a very flexible 60-day return policy and the "try before you buy" program ensures that you get the right fit before you have to pay an upfront cost.
However, they are a little strict about needing to have all of the tags and packaging for your return. ThirdLove could also clarify whether or not they accept in-store returns for online merchandise.
All in all, the ThirdLove return policy is pretty close to Ideal for a bra and lingerie retailer.