The Kuru Footwear Return Policy
While buying shoes online can feel like a risky proposition, Kuru makes it easy to ensure that you get the correct size and fit with their free shipping and return policy. All domestic orders within the contiguous United States are shipped for free and remain eligible for free return for up to 45 days after purchase.
It's important to note that in order to qualify for return or exchange, your shoes must be returned in brand new condition. The return policy is more about making sure that you get the right size and style, rather than providing a free trial period. Kuru will even cover the cost of return shipping by providing you with a free return shipping label.
All purchases are also covered by a 6-month warranty that covers any defaults in craftmanship. While normal wear and tear aren't covered by the warranty, if you do receive a pair of shoes with a factory flaw, Kuru will replace them at no cost to you.
What is the Kuru Footwear customer service phone number?
The Kuru Footwear customer service phone number is (877) 211-5878 and can be reached Monday - Friday from 7 am - 6 pm MST. You can also send Kuru an email anytime at [email protected].
Does Kuru Footwear Offer Chat Support?
Kuru does offer a chat feature on their website (at the bottom-right corner), where you can connect to a "Kuru Guru" on weekdays from 7 am - 6 pm MST. After hours, it's still available but will attempt to answer your question, offering you a selection of answers to some of the most commonly asked questions. Kuru's FAQ section is also very thorough and may be able to help you out if customer service is unavailable.
Is it Possible to Return a Pair of Kuru Shoes Without Their Box?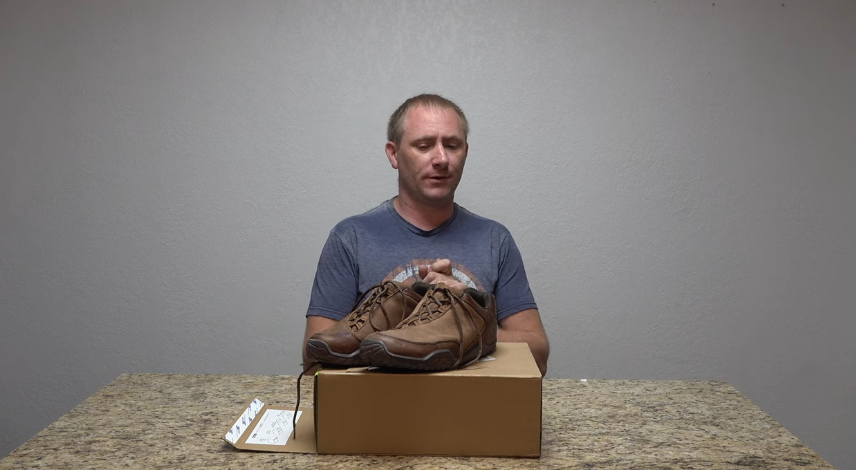 While Kuru doesn't say that your shoes must be returned in their original packaging, they do specify that they must be in brand new condition. Their return policy is mostly offered to guarantee that you receive the right style and fit, so it's best to keep the packaging until you're sure that you're satisfied with your purchase.
If you come across an issue, then returning your shoes in their original box is likely the easiest way to go. Should you find yourself unable to produce the original box, then reach out to Kuru Customer Support for further guidance.
How long do you have to return an item to Kuru Footwear?
Kuru Footwear accepts returns for 45 days after your original order date. Keep in mind that this only applies to shoes that are in brand new condition. Shoes that have been obviously worn may not be eligible for return or exchange.
Does Kuru Footwear offer full refunds?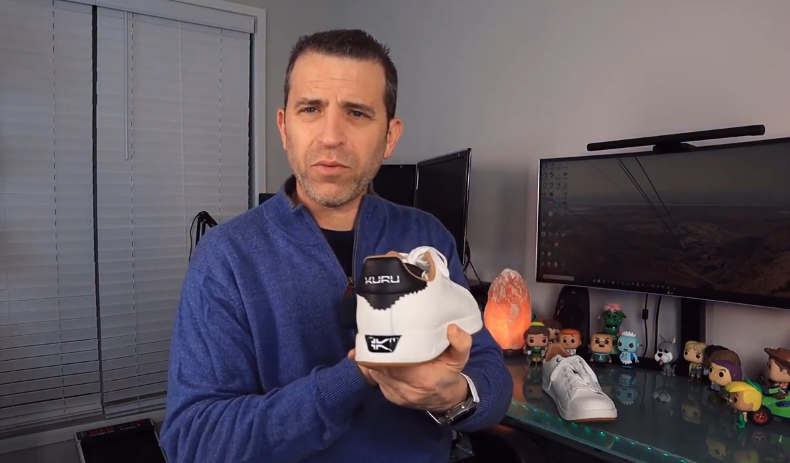 They sure do. As long as your shoes are still in new condition, you can initiate a return or exchange within 45 days of purchase. Kuru doesn't charge any restocking fees and will even cover the cost of return shipping on domestic orders shipped within the 48 contiguous United States.
The same policy applies to exchanges. If you accidentally ordered the wrong size or if your purchase doesn't look exactly like you pictured, then just send it back to Kuru and they'll ship you out a replacement pair.
While Kuru Footwear also offers returns and exchanges for international and APO/FPO orders, be aware that you will not be able to qualify for free shipping.
Does Kuru Footwear offer returns and exchanges on gifts?
If you've received a pair of Kuru shoes as a gift, then you can still qualify for a return and exchange within 45 days of purchase. Kuru's standard return and exchange policies do still apply to gift items, so you'll want to make sure that your shoes remain in their original condition.
It is important to note, however, that Kuru can only credit refunds to the original payment method used. In other words, you won't be able to return the shoes for a check or credit on your own card. For this reason, you may be better off asking for an exchange when it comes to gift items.
How long do Kuru Footwear refunds take?
Once Kuru has received your return, their refund process tends to be pretty quick. After the company processes your return, a refund will automatically be applied to the card you used to make your purchase. It should take anywhere from 1 - 4 business days to process, but may take up to 14 days depending on which credit card company you use.
How to Return Your Kuru Shoes?
In order to return or exchange a Kuru Footwear purchase, you'll need to:
Log in to your account on the company's website using the same email address that you used to make your purchase. If you made your purchase as a guest, then you'll want to create an account using the email you provided at check out to receive an order confirmation.
When you log into your account, just select the item and click the option to initiate a return or exchange.
You'll then be guided through the process and provided with a return shipping label.
You will need to include an RMA (Return Merchandise Authorization) number for tracking purposes.
The nice thing about ordering online from Kuru is that you'll be able to create a free account on the website whenever you place your first order. This will give you and any Kuru representatives who assist you easy access to your order history and information at any time.
If you check out as a guest, then try to hold onto the confirmation email that Kuru will send you when your order ships. It will contain your order number for easy reference.
How Can You Check Your Kuru Footwear Order Status?
Another benefit of signing up for a free Kuru Footwear account is that you'll be easily able to check your order status. But you can visit this link in order to easily check your order status without needing to create an account. Kuru will also send you an email containing your tracking number as soon as your order ships.
Can You Return Your Worn Kuru Shoes?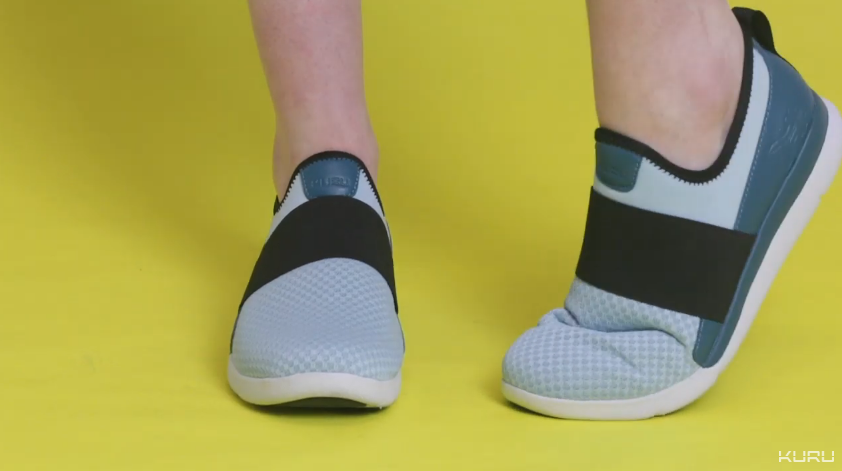 Kuru offers refunds on pretty much all of their items as long as they qualify under their return policy. The company will provide free returns or exchanges on any items that are still in new condition within 45 days of your purchase. Unfortunately, if your shoes have been worn, used, or damaged in any way, then they may not qualify for a return, since they will be ineligible for resale.
Bonus: Kuru Footwear Programs and Savings Opportunities
Kuru also offers a rewards program called Kuru Cash, which you can sign up for by creating a free account on their website. Each time you make a purchase, you'll get a 5% Kuru cashback reward, even on sale items. Kuru occasionally also offers bonuses, such as the chance to earn 4X points on every purchase. Customers can rack up Kuru Cash in their accounts, which they can then apply to future purchases. You can also earn extra Kuru Cash by signing up for the company's newsletter, leaving a review, or referring a friend.
Kuru Footwear also features a regular contest called Free Shoe Friday. In order to enter, just sign up for the Kuru newsletter and create a free account. Each Friday, Kuru will select five random winners who will receive $120 in free credit on their account.
Last but not least, Kuru is dedicated to giving back through its Kuru Cares program. The program is dedicated to charities that revolve around education, economic development, health, and the environment. When you register your purchase for free on the Kuru website, the company will donate part of the proceeds from your purchase to the charity of your choice.
Kuru Footwear's ReturnPolicy Score
Overall, we'd give Kuru Footwear a return policy score of 4.0/5 based on several factors. It's definitely nice to know that you'll be eligible for free returns if your Kuru shoes don't work out, especially since you won't have the chance to try them on before making your purchase. While Kuru's return policy is generous, it's not necessarily unique among online shoe retailers.
Foot Locker offers more or less the same 45-day return policy, while Nike's is a bit longer at 60-days. Sketchers offers a standard 45-day return policy and an extended 90-day return policy for their Sketcher's Plus members. Overall, Kuru's free return policy is pretty standard and is largely becoming the norm among online retailers who sell footwear.
Kuru does get extra points for a well-laid-out website that's easy to navigate, as well as for its various customer service options that make getting answers to any questions you may have as easy as possible. If you're looking for a pair of shoes that are specifically designed to help you deal with foot or back pain, then Kuru shoes are definitely worth checking out. While it's a bit frustrating that you can't try them on in person before making your purchase, Kuru's return policy makes it possible to get a return or exchange with very little hassle.